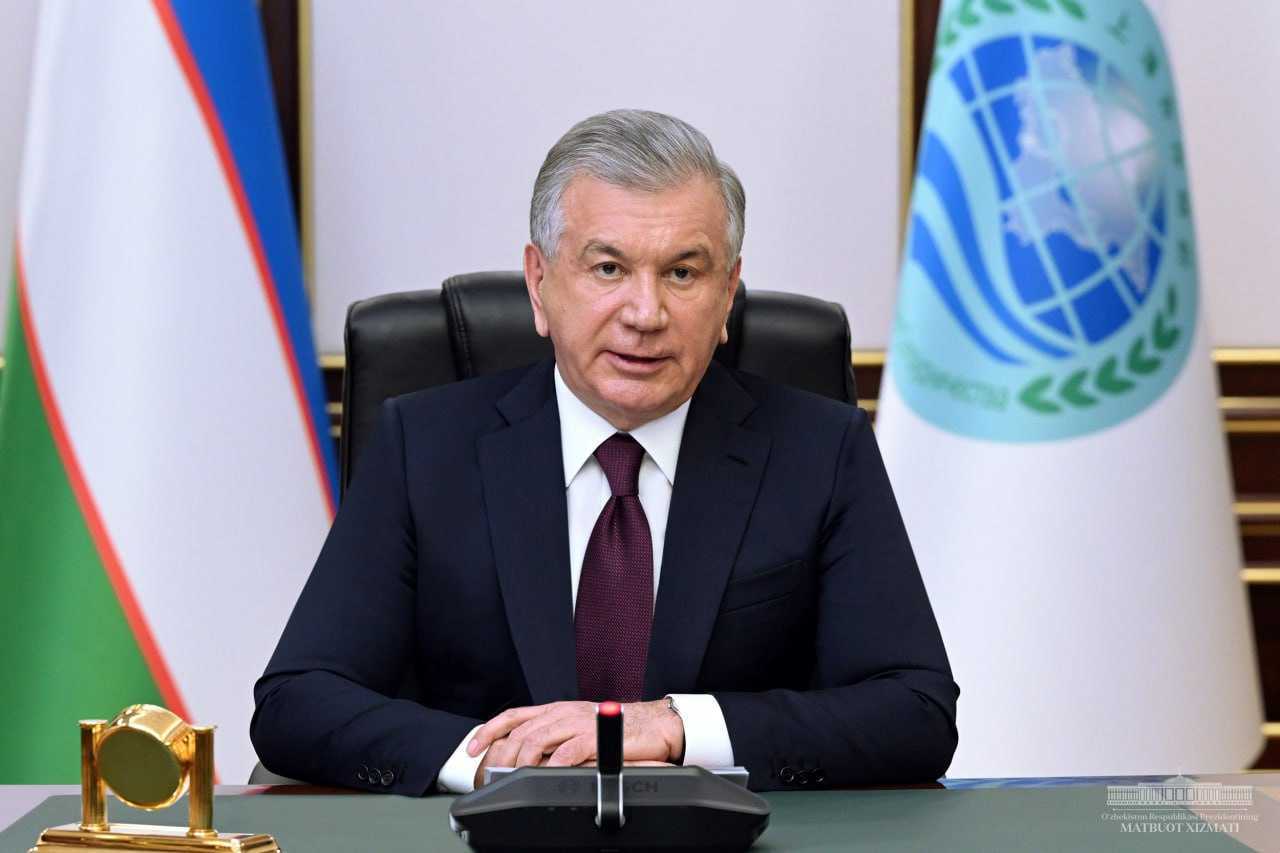 Shavkat Mirziyoyev is the current uzbek president, serving since December 2016. He is the second president of the country, following Islam Karimov, who ruled Uzbekistan from 1991 to 2016.
Mirziyoyev was born in 1957 in the Jizzakh Region of Uzbekistan. He graduated from the Tashkent Institute of Engineers of Irrigation and Mechanization of Agriculture in 1981 with a degree in mechanical engineering. He began his career as an engineer and eventually rose to become the governor of Jizzakh Region in 1996. In 2001, he was appointed governor of Samarkand Region, the second-largest region in Uzbekistan.
In 2003, Mirziyoyev was appointed Prime Minister of Uzbekistan. He served in this role for 13 years, overseeing a period of economic growth and development. He also played a key role in implementing Karimov's authoritarian rule.
After Karimov's death in 2016, Mirziyoyev was appointed Acting President of Uzbekistan. He was elected president in his own right in December 2016.
Since taking office, Mirziyoyev has embarked on a series of reforms aimed at liberalizing the Uzbek economy and society. He has also sought to improve relations with Uzbekistan's neighbors and the West.
Activities and Achievements
Some of Mirziyoyev's key activities and achievements as president include:
Economic reforms: Mirziyoyev has implemented a number of economic reforms aimed at liberalizing the market and attracting foreign investment. These reforms have included reducing bureaucracy, improving the tax system, and privatizing state-owned enterprises.
Social reforms: Mirziyoyev has also implemented a number of social reforms, including improving access to healthcare and education, and raising social benefits. He has also taken steps to improve the human rights situation in Uzbekistan.
Regional diplomacy: Mirziyoyev has improved Uzbekistan's relations with its neighbors, including Tajikistan, Turkmenistan, and Kazakhstan. He has also normalized relations with the United States and other Western countries.
Reforms and Prospects
Mirziyoyev's reforms have had a positive impact on the Uzbek economy and society. The country's GDP has grown steadily since 2016, and poverty rates have declined. However, there are still many challenges that Mirziyoyev faces, including corruption, unemployment, and a lack of political freedom.
Mirziyoyev has stated that his goal is to make Uzbekistan a "central hub" in Central Asia. He has also said that he wants to make Uzbekistan a "modern, democratic state with a strong market economy." It is too early to say whether Mirziyoyev will be able to achieve these goals, but his reforms have given Uzbekistan a new sense of hope and optimism.
Conclusion
Shavkat Mirziyoyev is a complex and controversial figure. He has been praised for his reforms and his efforts to improve Uzbekistan's relations with the international community. However, he has also been criticized for his human rights record and his close ties to the Uzbek security forces.
It is too early to say whether Mirziyoyev will be remembered as a great reformer or as a flawed autocrat. However, there is no doubt that he is one of the most important figures in Central Asia today.
Shavkat Mirziyoyev is the President of Uzbekistan. Here is a summary of his biography, activities, achievements, reforms, and prospects up to that point:
Biography:
Shavkat Miromonovich Mirziyoyev was born on July 24, 1957, in the Jizzakh region of Uzbekistan. He pursued a career in engineering and held various administrative positions in the Soviet era and later in independent Uzbekistan.
Activities and Political Career:
Soviet Era: Mirziyoyev began his career as an engineer and later entered politics, serving in various administrative roles during the Soviet period.
Post-Soviet Transition: After Uzbekistan gained independence from the Soviet Union in 1991, Mirziyoyev held several government positions, including Governor of Jizzakh Province and Mayor of Tashkent.
Prime Minister: He was appointed Prime Minister of Uzbekistan in 2003, serving until 2016. During this time, he focused on economic and social development initiatives.
Presidency: Following the death of President Islam Karimov in 2016, Mirziyoyev became the acting President and was subsequently elected as the President of Uzbekistan in December 2016.
Achievements and Reforms:
Shavkat Mirziyoyev's presidency has been marked by significant reforms aimed at modernizing various sectors of Uzbek society and the economy:
Economic Reforms:

He initiated economic liberalization and diversification efforts to attract foreign investment and improve the business environment.
Introduced measures to reduce bureaucracy and corruption, making it easier to do business in Uzbekistan.

Social Reforms:

Implemented measures to improve healthcare, education, and social welfare systems.
Focused on enhancing social services and standards of living for citizens.

Foreign Policy:

Pursued a more open and cooperative foreign policy, aiming to strengthen ties with neighboring countries and improve regional stability.

Agricultural Reforms:

Introduced reforms in the agricultural sector to modernize and increase productivity, with a focus on water management and land use.

Human Rights and Political Reforms:

Made efforts to improve human rights records, including the release of some political prisoners and easing media restrictions.
Prospects:
Shavkat Mirziyoyev's presidency is expected to continue focusing on economic development, social reforms, and improving Uzbekistan's international relations. He will likely work to sustain and expand upon the reforms initiated during his earlier years in office, attracting foreign investment, diversifying the economy, and further enhancing the standard of living for the Uzbek population. Additionally, Mirziyoyev may continue efforts to modernize governance structures, promote transparency, and improve human rights within the country. However, specific future developments would require updated information beyond my c